Unraveling the Charms of Kruger National Park: A Complete Safari Guide
Posted by Denis on Tue August 15, 2023.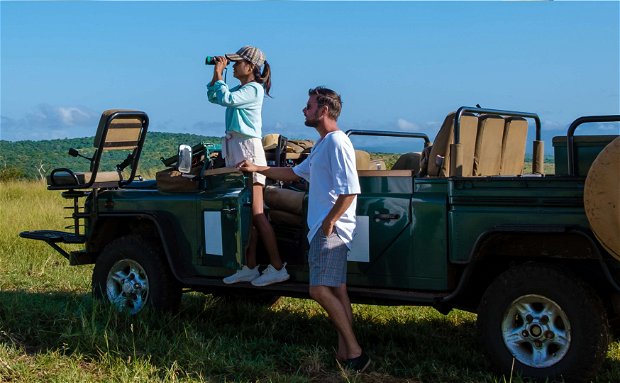 Experience the captivating allure of Kruger National Park, a renowned safari destination spanning 7,500 square miles of diverse landscapes and wildlife. From majestic lions to fascinating birdlife, immerse yourself in thrilling game drives, intimate bush walks, and panoramic tours. Whether marveling at nature's beauty or uncovering cultural gems in neighboring Eswatini, Kruger offers an enchanting journey into the heart of Africa's wild splendor.
Kruger National Park, a world-renowned safari destination, beckons with its mesmerizing wildlife and breathtaking landscapes. 
Covering over 7,500 square miles, the park offers an unparalleled experience, boasting diverse wildlife like lions, elephants, leopards, and rhinos, all set against a backdrop of rolling hills, lush forests, and pristine rivers.
For those planning a safari to Kruger National Park, it's essential to make informed choices for a memorable journey. Start by selecting a lodge in a convenient location, as the park is vast. The options range from budget-friendly camping safaris to luxurious lodge experiences. Since the park is a sought-after destination, booking accommodations and activities well in advance is crucial.
With the safari secured, it's time to plan the perfect itinerary. Kruger National Park offers an array of thrilling activities:
Game Drives: Witness the park's wildlife up close and personal on exhilarating game drives, conducted in open-top vehicles for a panoramic view of the surroundings.
Bush Walks: Embark on guided bush walks for an intimate encounter with the park's wildlife while learning about its ecology from knowledgeable guides.
Bird Watching: Bird enthusiasts will be enthralled by over 500 bird species in the park, making it a bird watcher's paradise with guided walks and self-guided trails.
Tiger Fishing: This activity is for the more adventurous traveler, as it involves fishing for tigerfish in the Nkomati River.
Panorama Tour: This tour is a great way to experience the breathtaking beauty of the Lowveld Escarpment. Visit the Blyde River Canyon, God's Window, and Bourke's Luck Potholes, and see the picturesque waterfalls and rock formations. Visit Pilgrims Rest, a historic gold mining town, and learn about the region's history.
Eswatini Tour: Take a day trip to the neighboring country of Eswatini, where you can experience the rich culture and natural beauty of this landlocked kingdom. Visit a Swazi Cultural Village, learn about the history of handmade glass at the Ngwenya Glass Factory, explore the Ezulweni Valley, and visit the Craft Market, Gone Rural, Rosecraft, and Swazi Candles. Have lunch at a local restaurant and enjoy stunning views of Maguga Dam.
Mozambique Maputo City: Start your day with a cup of coffee at a local coffee shop, then visit the Samora Machel statue and Catholic Cathedral. Explore the Steel House and Botanical Garden, and visit the Fortress and Train Station to learn about Maputo's past. Shop for souvenirs at the Maputo Craft Market, visit the Fresh Produce and Fish Market, and have lunch at a beachfront restaurant. Take a walk along Ocean Drive to end your day with stunning views of the ocean and the city skyline.
In conclusion, Kruger National Park is an enchanting realm where you'll encounter awe-inspiring wildlife and experience the splendor of the African bush. For an unforgettable safari, Kruger should be at the top of your list.